September saw LEUK Teleport & Data Centre welcome our valued customers and partners in celebration of our facility's 50th anniversary, our change of name from Signalhorn to LEUK and the first phase completion of our ambitious solar project.
The event was split over two days, one for Satellite and the other for Data Centre customers. On both days CEO John Harris was in action leading the tours which took our guests through tunnels, nuclear bunkers, misty hillsides and under the shadow of our 32-metre antenna freshly clad in solar panels.
Touring the facility
Tunnels, nuclear bunkers and LEUK's redundant power generation and storage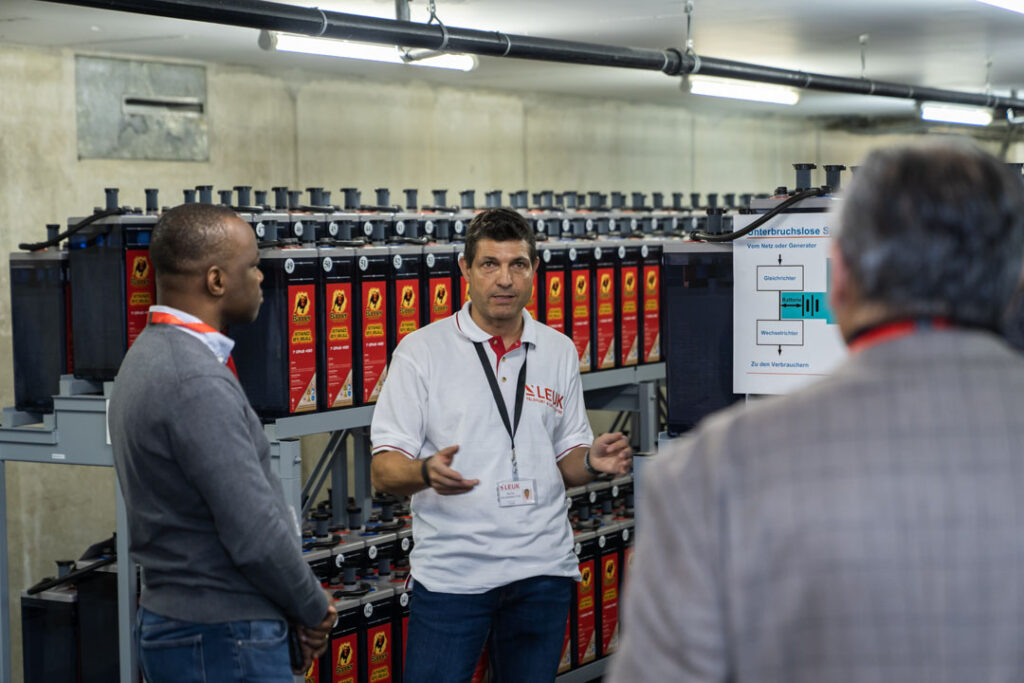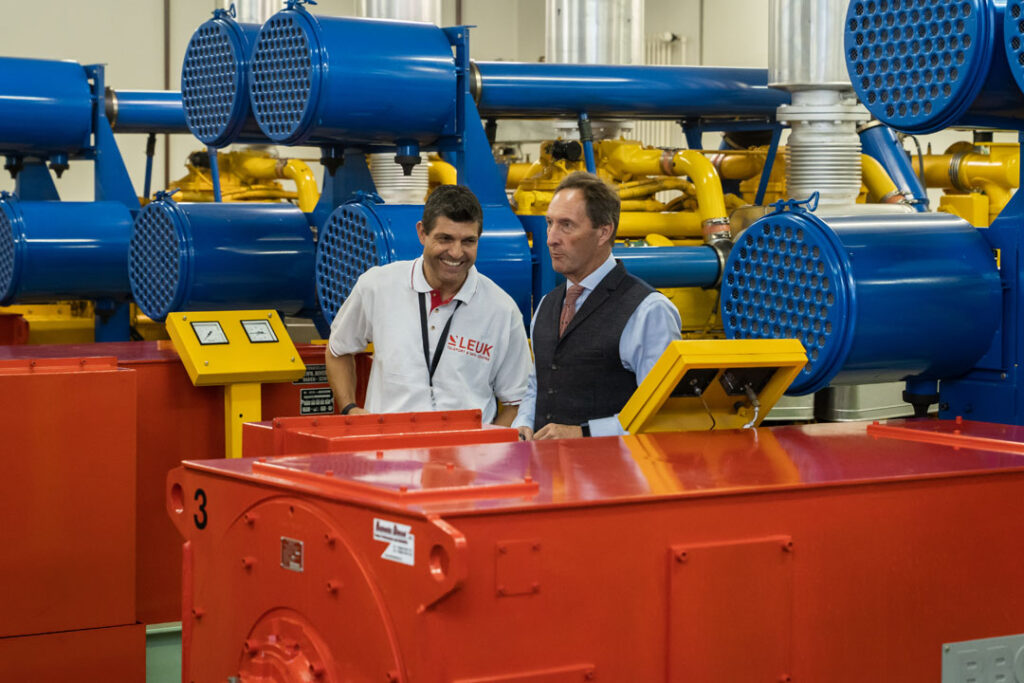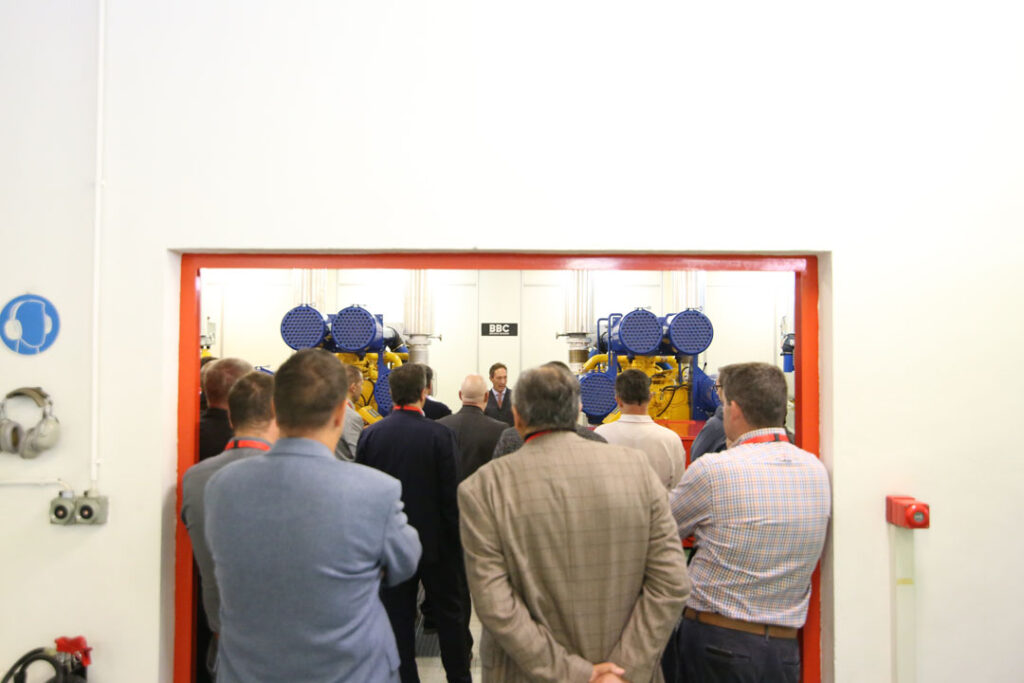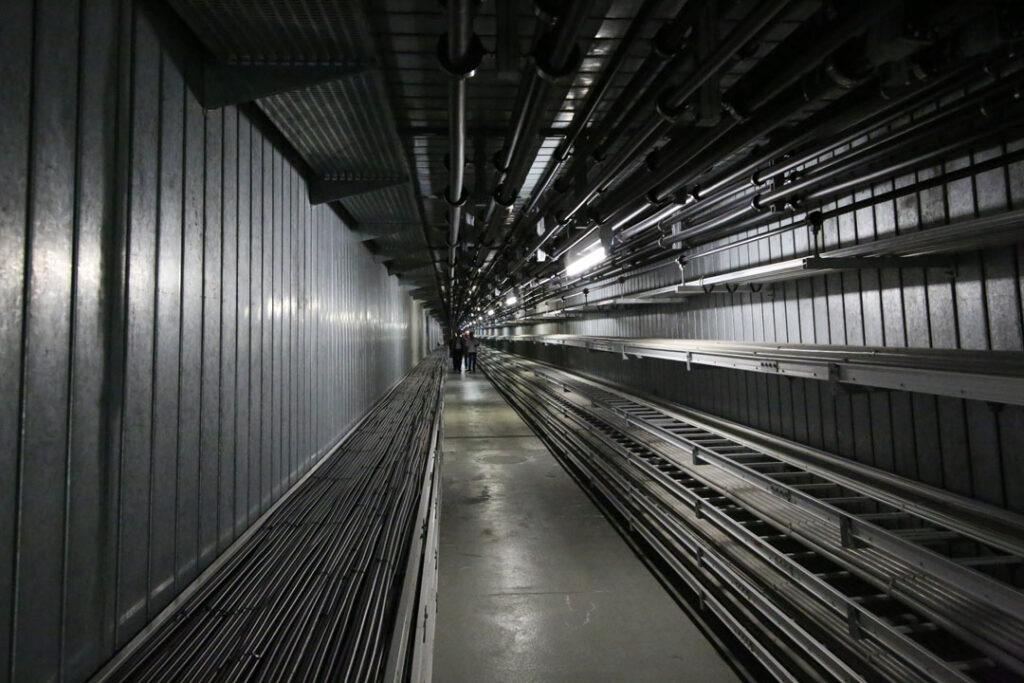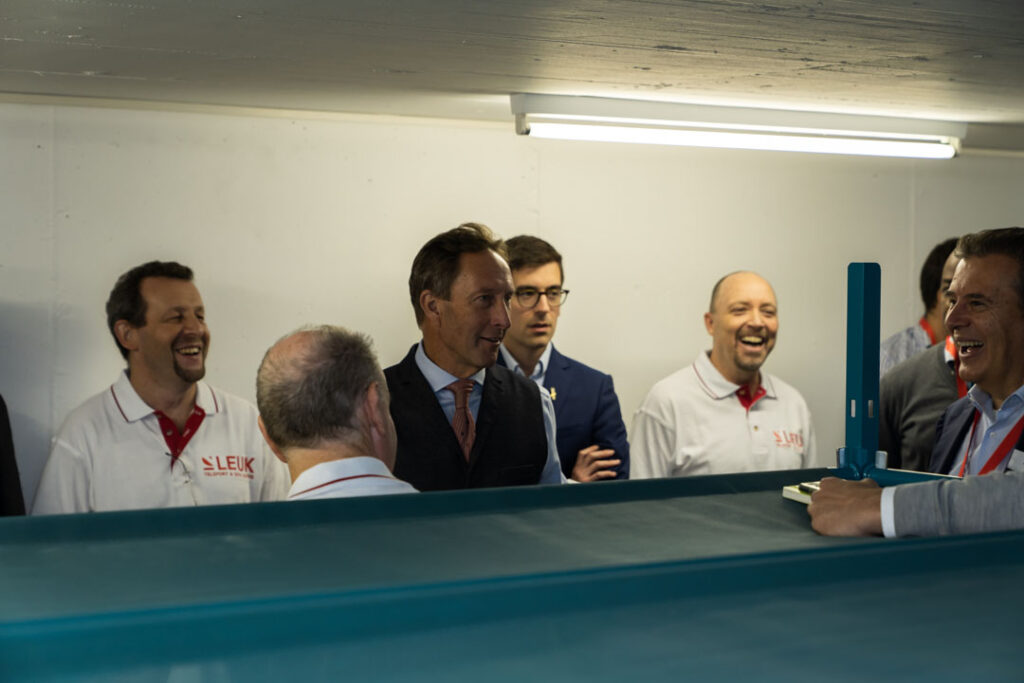 Our 32m C-Band antenna, now refurbished with solar panels, is a world-first and vital addition to our ambition of being a green energy facility.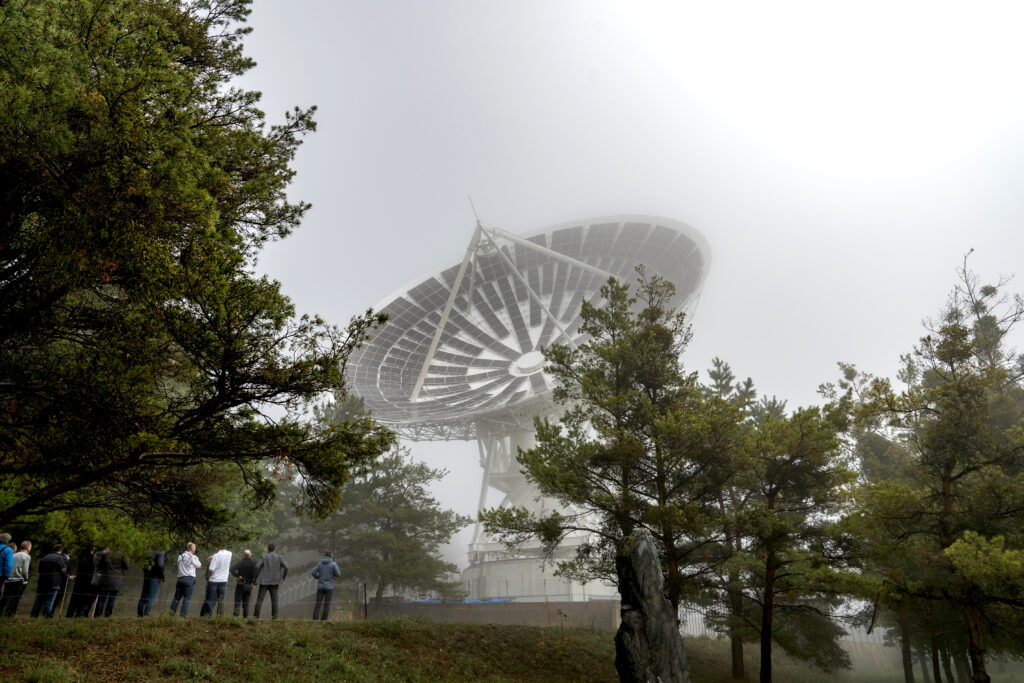 Presentations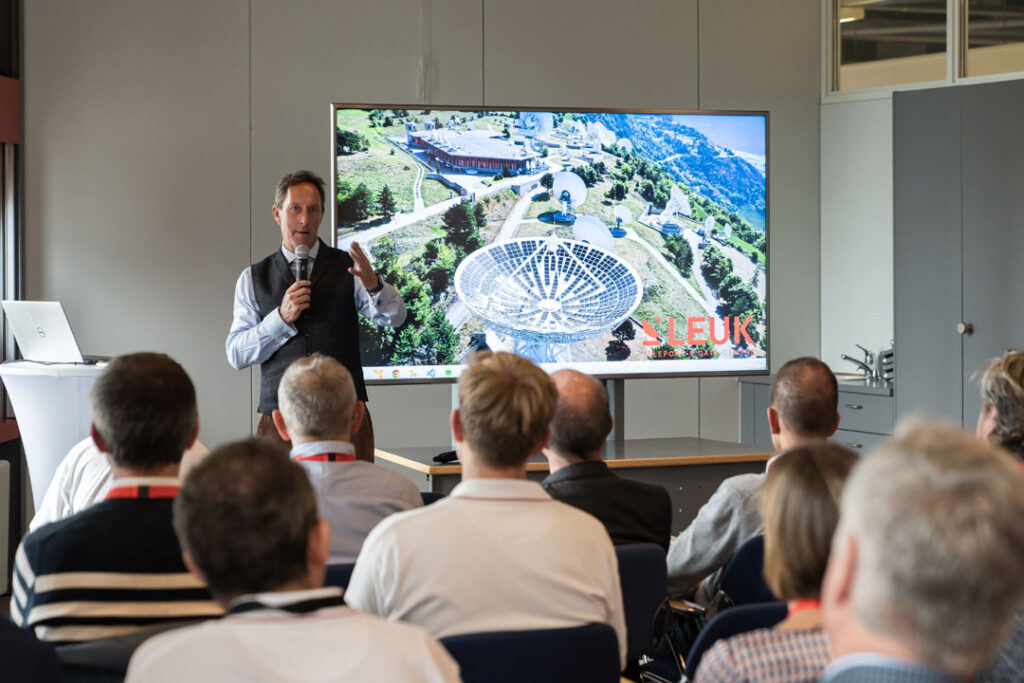 A talk from our CEO John Harris on the vision for LEUK's future and a presentation from Nigel Gibson on the commercial direction of the company.
An overview of our future operations focusing on emerging LEO/MEO satellite services, and data centre expansion, held by our COO, Andy Lucas.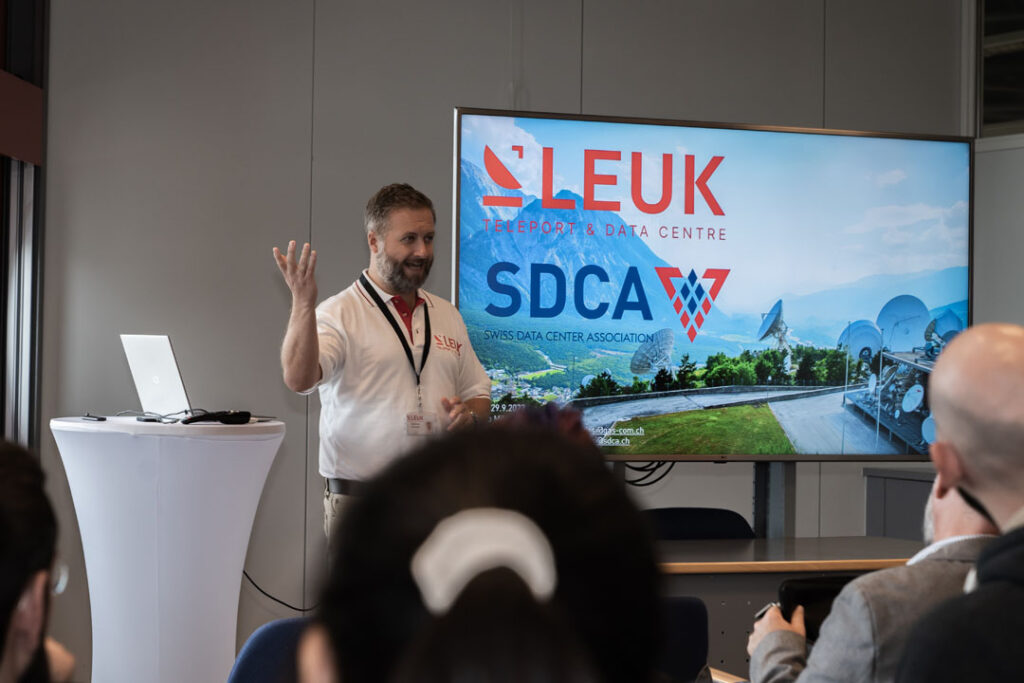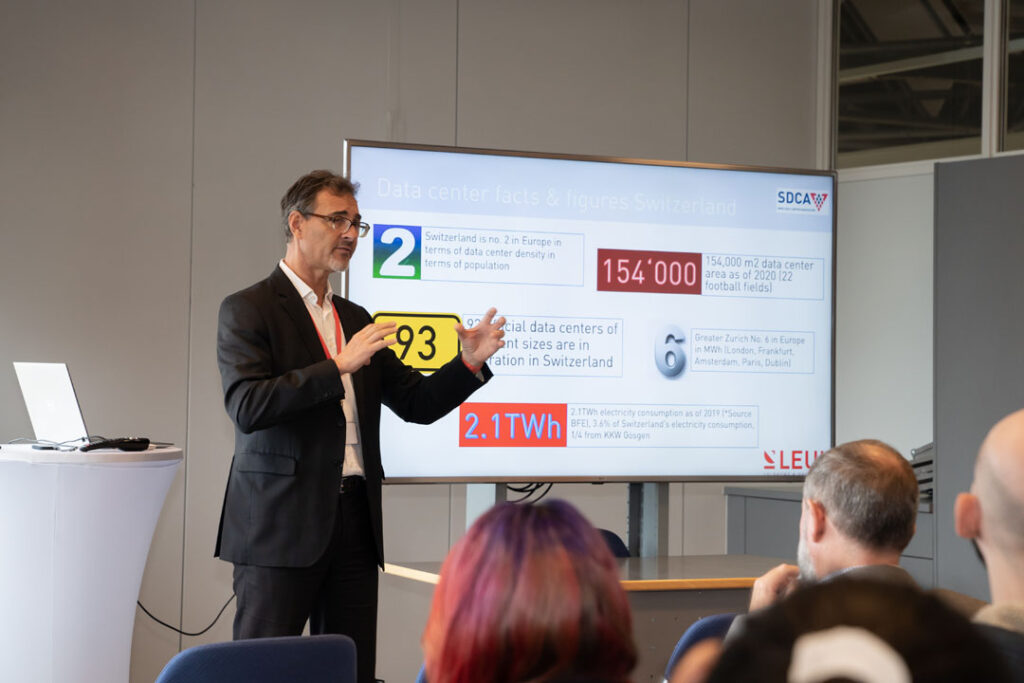 The new capabilities and ambitions of our Data Centre business are hosted by Matt Conway our Head of Data Centre sales alongside an enlightening talk by Sergio Milesi, President of the Swiss Data Centre Association.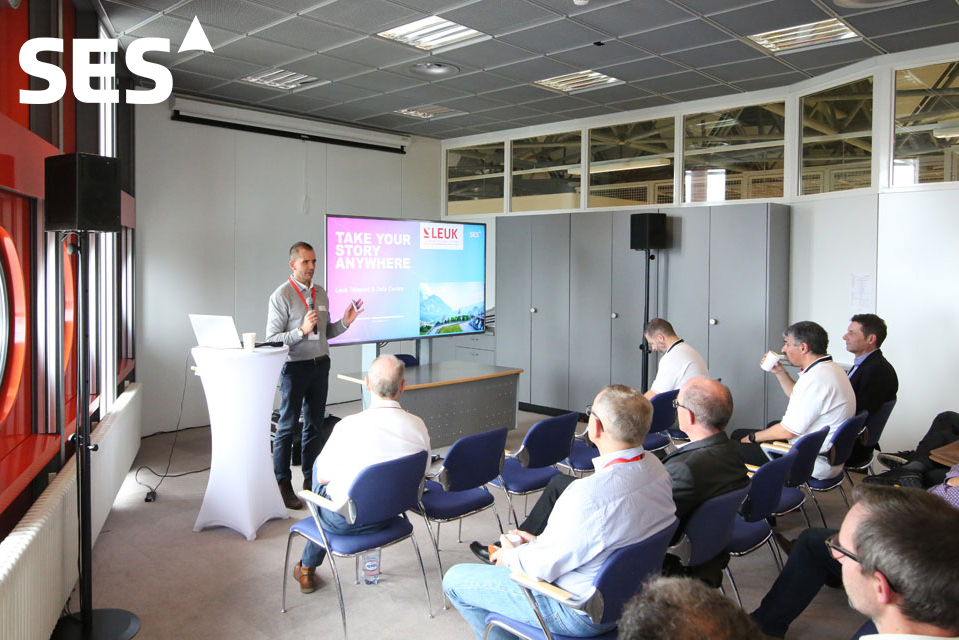 A presentation by Simon Gatty Saunt, Vice President of Sales for SES, detailing the company's mPower MEO service. For more details visit: https://www.ses.com/o3b-mpower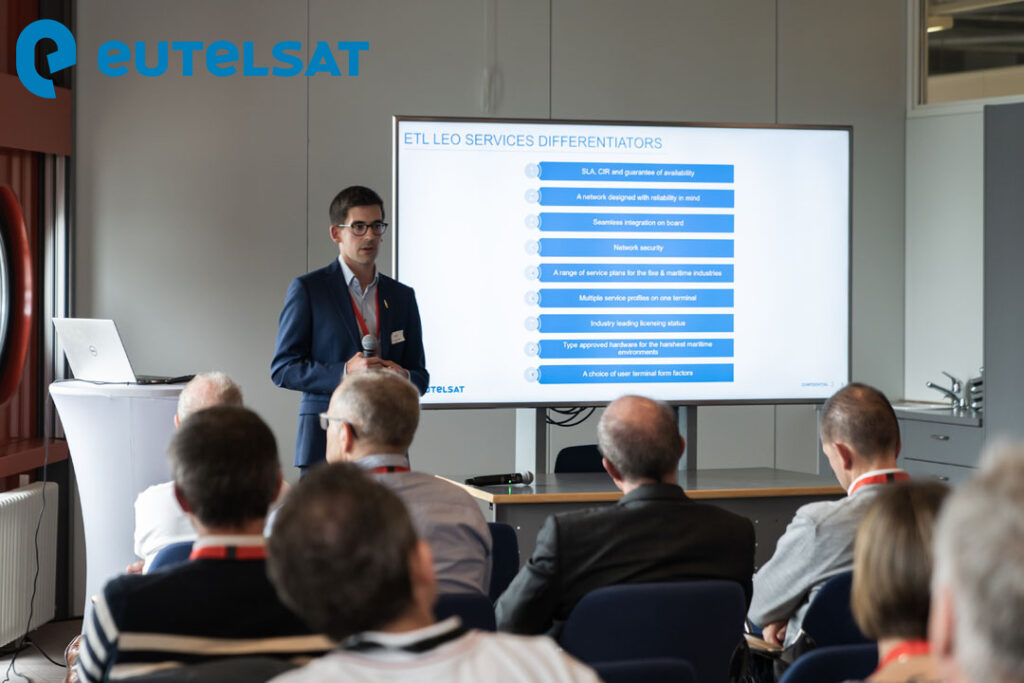 Eutelsat's Arnaud Dannequin, Presales Manager for Africa & US, showcasing the company's upcoming LEO services. For more details visit: https://www.eutelsat.com/en/home.html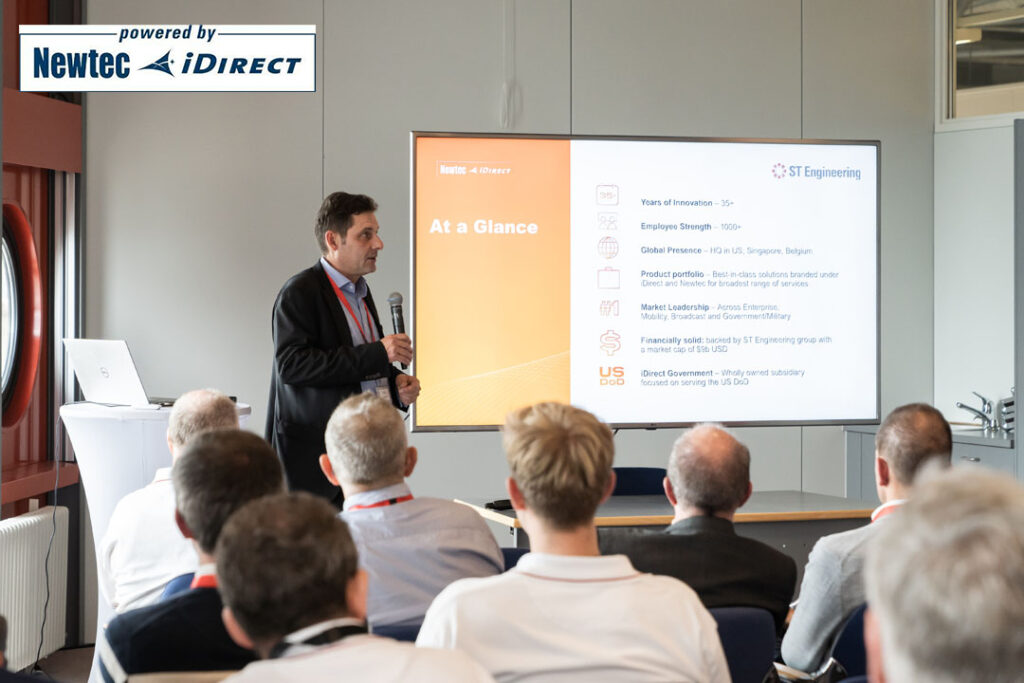 iDirect showcasing their new products for numerous satellite connectivity applications. For more information visit: https://www.idirect.net/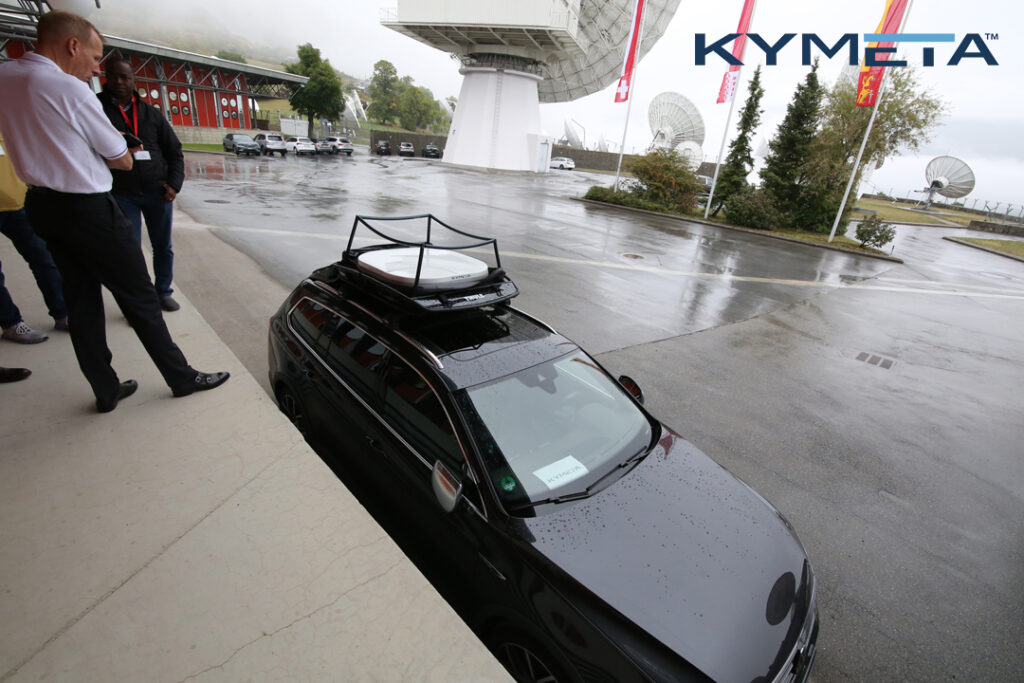 A product demo by John Budd from Kymeta, showcasing their new flat panel antenna design for maximum portability and ease of use for more details visit: https://www.kymetacorp.com/solutions/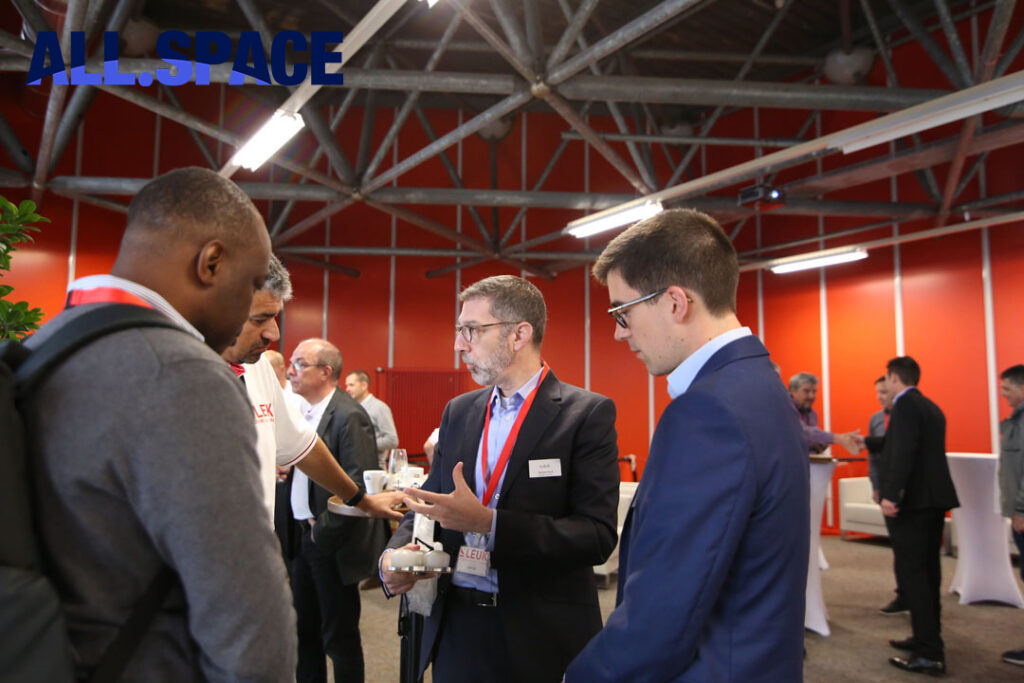 A physical demo of All Space's new antenna technology allowing for multi-beam connectivity in a flat panel antenna. For more details visit: https://www.all.space/
Some Swiss hospitality!
A huge thank you to everyone who attended, we look forward to hosting you again at LEUK.
If you'd like to be kept updated about future LEUK events or if you'd like to enquire about hosting your own customer event at our facility, please contact us.